Having led NWN's litigation team for many years, he is primarily involved in civil/commercial litigation. He has represented clients in multimillion-dollar cases, including construction disputes (acting on behalf of both investors and contractors). He has also acted as a defender of public officials and managers in commercial criminal cases. He is experienced in environmental court cases. For many years he provided permanent services and representation in court to one of the leading banks.
He conducted didactic classes for the National School of Judiciary and Public Prosecution. Elected as a judge of the Disciplinary Court of the Krakow Bar Association for the term 2020-2024.
He studied law at the Faculty of Law and Administration of the Jagiellonian University. He completed full-time judicial training in the District Court in Krakow, passing the judge exam with top marks. Since 2006, he has been an advocate entered on the list of the Bar in Krakow.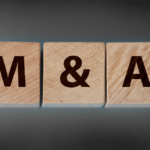 We have completed another interesting project! This time we supported Altios International in an