Property audits have become a standard procedure in investment property purchases and are becoming increasingly common in smaller transactions, such as the purchase of an apartment or a plot of land for the construction of a detached house.
In each case it is about checking whether the legal status of the property corresponds to the seller's claims on the one hand and to the needs of the investor/buyer on the other. Property due diligence consists in collecting and analyzing a great deal of information about the property from various sources in order to identify whether and what risks accompany the purchase of the property. The audits may concern both undeveloped and developed properties of any purpose.
Based on our many years of experience, we offer audits of properties located throughout Poland with scopes tailored to the needs of our clients, including:
full-scope property audits as part of the investment process,

audits prepared as an independent, external expert,

audits of selected scopes (for example, leases in a multi-tenant facility),

audits limited to key issues concerning real estate, performed most often for persons purchasing real estate for their own needs (plot, house, flat), which we call "small audits"

.

 
We prepare reports from the conducted research, which take the form of:
a full, narrative report, or

the report, which is more and more often chosen by clients, is limited to a discussion of key issues and a description of risks related to the purchase of real estate, as determined by the study

.
We have performed dozens of real estate studies, either as separate assignments or as part of larger projects (mergers, acquisitions, FDI, etc.). They concerned industrial, commercial and residential real estate. We have performed them on commission:
financial institutions (banks and leasing companies) – as external experts, independent from the parties to the transaction,

investors purchasing for their own production or commercial activity (e.g. for the construction of a car factory, car parts plants, warehouses),

residential and commercial developers (for housing estates, commercial buildings, hotels and office buildings),

capital investors investing funds in commercialized real estate,

persons purchasing flats, houses and plots for their personal needs for construction of single-family houses

.
Most of the audits resulted in the purchase of real estate and implementation of investments, but there were also such audits, the results of which resulted in resignation from the purchase of real estate (e.g. due to determination of building permit expiration, determination of faulty acquisition of real estate by the seller, lack of access to a public road, incompatibility of the investment project with development possibilities, ascertained probable contamination on the real estate).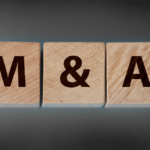 We have completed another interesting project! This time we supported Altios International in an