In the case of construction work contracts, more than in the case of many other contracts, the saying that they are prepared for war, not for peace, comes true. Therefore, when negotiating and drafting them, it is particularly important to know the problems that most often occur in the investor – contractor or contractor – subcontractor relationship, to know the construction processes, and sometimes even the technology.
We have worked on a number of contracts prepared for clients (investors, substitute investors, general contractors, contractors, subcontractors) who have different expectations or operate under different investment implementation models and different methods of organisation of construction work. Often, the starting point is the contract provided by the other party to the transaction. This allows us to prepare contracts for the purposes of the construction/investment process not purely theoretical, but taking into account the experience. We are no stranger to construction terminology, the rules of conducting construction projects or the role of individual persons in the construction process. We know what may be important for each party and where problems may arise.
We offer services to investors (private or public) and construction companies including negotiations and preparation of documents:
construction works contracts in the general contractor system,

partial performance contracts,

construction works contract in the relationship between the contractor and the subcontractor,

the contract for acting as a substitute investor,

specification of essential terms and conditions of an order together with a draft construction works contract in public procurement.
Some of the projects we have completed so far include:
negotiating contracts (based on our own templates or based on contractors' templates) for carrying out residential development investments both in the general contracting system and in the partial contracting mode with unit values ranging from several to several dozen million PLN – at the request of developers,

negotiations and drafting contracts for construction works in various systems of execution on behalf of construction companies – production and warehouse facilities with values ranging from several to several dozen million zlotys each time,

negotiating on behalf of investors contracts for the construction of production facilities (buses and trucks, car parts), as well as office and retail buildings,

an analysis of the ToR/ ToR with a draft contract for a roadworks contractor, which resulted in the contractor resigning from the tender due to very unfavourable contract terms,

we have prepared tender documentation for municipalities, including Terms of Reference (currently SWZ) together with draft construction work agreements.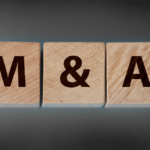 We have completed another interesting project! This time we supported Altios International in an