We deal with criminal law cases, which are usually in connection with our other specialisations. Sometimes this involves the need for an immediate response to a crisis situation, as in the case of construction disasters or accidents on construction sites. In most cases, however, these are matters related to running a company or performing a specific function. We provide full legal support in this area (both as a defence counsel and as an attorney for the injured party).
Among the cases we take on are:
crisis intervention in the event of an event that may involve criminal liability (e.g. building disasters, sudden searches or arrests by the police or services),

criminal cases of persons responsible for the course of construction processes – from the investor, through designers, to supervision inspectors, site managers,

criminal cases against company owners or managers, e.g. for acting to the detriment of the company,

criminal cases against public officials such as mayors, presidents, state officials (cases of exceeding powers, falsifying documents, acting to the detriment of the State Treasury or the municipality, accepting financial benefits).
Examples of cases to date include:
defending a public official accused of falsifying company documents (concluded with a discontinuance),

defense of a municipal official in a case involving charges of acting to the detriment of the municipality (ended in acquittal),

defense of the mayor in a case of accepting financial benefits (ended with a dismissal),

defense in cases of board members of capital companies charged with acting to the detriment of those companies (ended with acquittal),

defence of a trader accused of unauthorised acceptance of dues in the form of cash (ended with acquittal),

interventions in cases of construction disasters – developing a strategy for dealing with them,

representation of injured victims and defendants in cases involving liability for construction site accidents, including fatal accidents.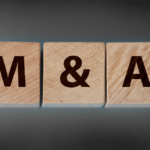 We have completed another interesting project! This time we supported Altios International in an