Good contract templates mean greater peace of mind for the developer and lower operating costs. Although consumer transactions in the real estate development market have become highly professionalised and standardised, each investment brings different challenges, which is why each prospectus or model development agreement is different. We assist in the instrumentation of sales by developers, tailoring it to individual conditions, placing particular emphasis on ensuring that the objectives of the developer are achieved while maintaining legal security requirements. We have been working continuously for developers or their clients since 2000. The templates developed by us have never been challenged by the Court or the President of the Office for Competition and Consumer Protection.
We provide our services to developers and purchasers of units/homes to whom we can offer, among other things:
preparing complete model documentation for a development project (from the so-called reservation agreement, information prospectus, development agreement to the sale agreement),

analysing developer documentation for prohibited clauses (on behalf of developers),

analysis of development documentation in terms of risks associated with the investment and the presence of prohibited clauses (on behalf of purchasers of apartments/houses) and negotiation of development agreements,

representation in proceedings before the President of the Office of Competition and Consumer Protection or in court proceedings concerning the application of prohibited clauses,

advice on concluding loan agreements or on renegotiating them or changing the financing method.
We also provide services for developers specialising in other types of construction, such as warehouse or production space, where the so-called Development Act does not apply.
Our past experience includes, but is not limited to:
dozens of development investments serviced, also in terms of preparing master documentation, carried out in many Polish cities (including Krakow, Wroclaw, Warsaw, Katowice),

instrumentation of development investments carried out in stages over several years, with the changing legal and factual status of real estate, emerging housing communities, mutual easements and settlements,

representing a property developer in appeal proceedings against decisions of the President of the Office of Competition and Consumer Protection (UOKIK) imposing fines for applying practices that infringe collective consumer interests,

representation of entrepreneurs (developers, real estate brokers) in inspection proceedings before the President of the Office of Competition and Consumer Protection in cases involving the use of prohibited clauses,

one of the first cases won before the Court of Competition and Consumer Protection, brought by a well-known association "extorting" fees from entrepreneurs for using models with prohibited clauses,

issuing opinions and negotiating development agreements for the benefit of apartment/home buyers,

the development of model reservation agreements which, despite doubts as to their legal nature, have not yet been successfully challenged,

representation of developers in numerous disputes with purchasers and of purchasers in disputes with developers on the grounds of execution or termination of development agreements.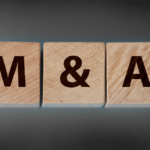 We have completed another interesting project! This time we supported Altios International in an