Lease – you might say that it's such a simple and how common contract. It is only true that it is very common. Every lease has its specifics and the longer the lease is, the more complicated it is. What is a blessing may become a curse in other circumstances – such as a long lease term.
We help solve these problems by negotiating and drafting leases. At least several hundred lease agreements have passed through our hands. We have learned various ways of securing the interests of both parties. It is often necessary to go beyond the subject of the lease itself, looking at the entire property and its surroundings. We do that. The scope of our services includes, among others:
providing opinions on, negotiating and renegotiating lease agreements in office, retail, warehouse and production facilities, both for landlords and tenants,

preparation of model documentation for facilities with multiple tenants (e.g. office buildings, shopping centres, warehouse centres, industrial parks) – from a model lease agreement with model annexes to regulations and agreements on additional services,

drafting model lease agreements for sales/distribution networks,

Legal services for commercialization of facilities (negotiating and concluding contracts with establishing collateral),

providing opinions and negotiating other agreements related to the lease agreement, concerning the operation of a shopping centre/office (design work agreements, construction and repair work agreements, franchise agreements, labour law agreements),

on-going counselling during the lease, including analysis of the possibility of terminating the agreement,

assistance in disputes related to leases (e.g. defects in premises, settlement of outlays on leased property, security settlements and their return, termination or cancellation of leases, etc.) and their resolution; conciliation and mediation proceedings.
Among our past experiences, we can point to the following:
legal support to the commercialization process (negotiations and conclusion of lease agreements) of warehouse and production facilities by Poland's largest developer and operator of logistics/warehouse space,

negotiations of long-term lease agreements for facilities intended for production activity for the benefit of production companies from automotive, advertising and packaging industry,

development of model documentation for an office center in Krakow,

negotiations of lease agreements in newly built and dedicated facilities for grocery store chains and cosmetics store chains,

preparation of comprehensive documentation for the shopping centre owner (lease agreement templates with collateral, regulations, agreements with service providers),

negotiations on behalf of tenants (sample industries: IT, food, cosmetics, ophthalmology, sports, clothing, automotive) of lease agreements throughout the country (including Warsaw, Krakow, Poznan, Tricity, Bielsko-Biala, Wroclaw, Rzeszow, Lublin, Tychy, Torun, Lodz) in shopping malls and office buildings,

representation of a large manufacturing company (tenant) in a dispute with the landlord over the destruction of a production and storage hall in a fire.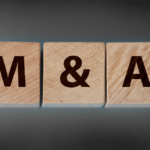 We have completed another interesting project! This time we supported Altios International in an