Investment services combine many of our other detailed specializations. From real estate audits, establishment of special purpose vehicles, through regulation of legal status, negotiation or drafting of lease and sale agreements, to handling of the construction process. With our help many investments have been made, some of them we have accompanied almost from A to Z.
We serve investments carried out by private domestic and foreign entities (FDI), as well as local governments. Among them there were predominantly residential development investments, warehouse development investments and manufacturing investments carried out as our own (mainly in the automotive sector) or with the participation of developers building for the investor's needs. Our foreign clients came from the USA, France, Germany, Italy, Spain, Portugal and the Netherlands, among others. We handle projects related to real estate acquisition and construction activities, such as:
greenfield investments,

brownfield investments.
We also handle capital investments consisting in the acquisition of an operating company (M&A, purchase of shares, issuance or purchase of corporate bonds).
Among the projects completed so far we can point to, among others:
negotiations and purchase of a complex of several dozen hectares of land on behalf of a production company and application for all necessary permits and decisions enabling the construction of a production plant,

negotiations in the investment process worth about PLN 2 billion (brownfield),

handling a greenfield investment for a manufacturer of trucks and buses as well as a manufacturer of car parts,

handling a greenfield investment involving a building materials factory,

comprehensive service of residential development investments (Krakow, Wroclaw) – from audit, through purchase contract, agreements with designers and construction contractors, to developer agreements and sales contracts,

investment services in special economic zones (krakowska, katowicka, mielecka, wałbrzyska).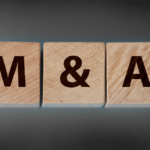 We have completed another interesting project! This time we supported Altios International in an