For years we have been dealing with litigation cases related to construction industry, often for multimillion amounts. Thanks to that we have a considerable technical knowledge, as for lawyers, we know various traps lurking for less experienced investors or contractors and tricks used in the "game" between the investor and the contractor. This cannot be learned in textbooks, it comes with years of work and many court trials.
We have experience in complicated investor-contractor disputes of large values, where it was necessary to settle the interrupted work, additional and replacement work, contractual penalties, as well as to assess the quality and timeliness of the work and the impact of improper performance of other contractual obligations, i.e. in one case everything that can go wrong during the course of construction.
We have handled cases for private and public investors, developers and construction companies. We cooperate with experts in the field of construction, being aware of the role that specialist technical knowledge plays in construction disputes. Thanks to this we have more than once successfully fought off unfavourable expert opinions.
Knowing how long-lasting and costly such court proceedings are, where we see the benefits for our clients, we recommend quick and cheaper non-litigation forms of conflict resolution. In our work, we consider each settlement to be a joint success of the client and ours.
To sum up:
We prepare pre-litigation strategies in construction disputes,

We advise on how to terminate construction contracts or withdraw from them,

We negotiate settlement terms, conduct mediations,

We represent investors, contractors and subcontractors in matters concerning the comprehensive settlement of construction sites,

We represent in cases for the payment of remuneration, contractual penalties, as well as for the payment of damages in the event of improper, including untimely, execution of works,

we represent you in matters of warranty claims for completed construction works,

we handle billing and deposit refund cases.
Below are just a few examples of cases we have handled in this area:
representation in negotiations and disputes concerning the settlement of construction and assembly works within the Kraków Główny railway station investment (net value of the contract over PLN 50,000,000),

handling a package of lawsuits related to the settlement of major development investments located in Kraków, Wrocław and Poznań,

handling a package of disputes between the investor and the general contractor regarding the settlement of a hotel investment worth several million PLN,

representation in disputes arising out of claims under guarantee deposits,

full handling of disputes with contractors, subcontractors and investors in handling the bankruptcy of a very large construction company and the bankruptcy of a real estate investment company,

litigation representation in many cases (also ended with settlements) for payment of remuneration for construction works, for payment of contractual penalties,

successful trial for payment of remuneration for additional works with a value of over PLN 5 million to the general contractor, based, among others, on FIDIC and the Public Procurement Law.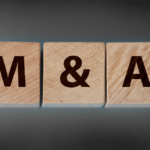 We have completed another interesting project! This time we supported Altios International in an