For over 20 years we have been providing services to Polish and foreign developers, including representing them in disputes that arise in the course of their development activities. Disputes with purchasers of apartments or with housing communities created at a later stage are of particular importance.
A dispute is not synonymous with a court of law. Often, a seemingly minor matter may have far-reaching consequences for the developer, exceeding the dispute. That is why we often make efforts to solve a problem before it goes to court. To that end, we advise on developing a dispute resolution strategy (including litigation strategy), negotiate settlements, participate in mediations, and, if a settlement is not possible, conduct court cases.
We have appeared in cases mostly representing developers, but also purchasers of apartments and housing communities. We have handled, among others, the following cases:
disputes between developers and purchasers of apartments on the performance of developer agreements (formerly preliminary agreements),

disputes between developers and purchasers of apartments concerning construction defects, delays in the completion of the investment, contractual penalties, damages, withdrawal from the contract, prohibited clauses, avoidance of the effects of the concluded contract,

disputes between developers and housing communities on claims arising from construction defects (liability under warranty, guarantee, improper performance of contract),

against the background of an allegation that the developer used prohibited clauses in its model documents and that it applied or violated provisions on personal data protection.
Examples of cases we have handled:
representation in a dispute concluded in the Supreme Court, in which we defended a well-known developer against a claim of a purchaser of premises for payment of high contractual penalties (over 1 million),

support for developers in situations requiring crisis management, e.g. in the face of collective claims from purchasers of apartments,

representation of developers in disputes with housing communities over the quality of construction work performed, with a value of at least several hundred thousand each,

Representing residential communities in disputes with developers over the establishment of easements necessary for residents,

as part of developer services – taking over the handling of all litigation matters in relations with clients.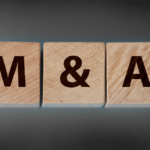 We have completed another interesting project! This time we supported Altios International in an