Working on franchise (also called franchise) agreements requires understanding not only the business to be conducted within the network but also the nature and functioning of the network itself. Imagination and experience are of particular importance in contracting, especially in contracting such complex and extensive business relationships as in the case of franchising.
Since the beginning of our law firm we have been involved in franchising and we continue to service franchising networks and assist in their establishment. Some of the projects we have completed include:
developing complete legal solutions for newly created franchise chains, including documentation along with franchise agreements (e.g. a chain of drugstores, hairdressing salons, commercial chains, real estate agencies, cafes),

development of agreements related to franchising (model lease agreements, supply agreements, sales agreements, real estate agency agreements, general conditions for provision of services or goods, price lists and regulations, etc.),

training in the principles of network operation for franchisees and head office employees,

presentation of assumptions of the new network functioning and rules of cooperation between the headquarter and franchisees for groups of candidates for franchisees, consisting of several hundred people,

audit of the functioning network of tourist offices in terms of correctness of documentation, correctness of franchisees' activities,

assist in the termination of franchise agreements due to the COVID-19 pandemic situation,

legal assistance in resolving disputes between network organizers and franchisees, including representation before common and arbitration courts.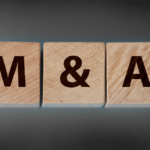 We have completed another interesting project! This time we supported Altios International in an