At NWN he is responsible for the area of legal services provided to entrepreneurs, in particular companies, from the stage preceding the establishment of a company (shareholders' agreements, development of the business venture structure and the role of individual shareholders), through the processes of establishing companies, their mergers or divisions, acquisitions, up to ongoing legal services and liquidation.
He has advised investors in complex investment projects, such as construction of factories (from real estate audit, through legal advice on property purchase, to conclusion of agreements with the general contractor).
He also has professional experience in a number of other real estate issues. Among others, he has conducted trainings for real estate managers, conducted numerous court proceedings concerning challenges to resolutions of housing communities, abolition of co-ownership, division of real estate for use, acquisitive prescription or establishment of easements.
His extensive knowledge and over twenty years of experience allow him to take an interdisciplinary approach to the legal problems of his clients. In his professional work he uses his knowledge of French language, providing legal services also in this language.
He graduated from the Jagiellonian University in Krakow with a degree in law, and then completed with honours his legal adviser training at the Regional Chamber of Legal Advisers in Krakow. He completed a course for tax advisors organised by the Tax Chamber in Kraków. He was a member of the Supervisory Board of a company dealing with modern technologies.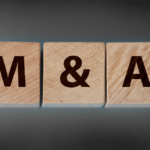 We have completed another interesting project! This time we supported Altios International in an