attorney-at-law, managing partner
He has over 30 years of professional experience. In 1996 he was the initiator and one of the founding partners of NWN. In his professional career since 1990 he has dealt with cases from different fields and areas of law, involving NWN in new projects, often opening new areas of practice for NWN. The most important place in his professional practice was and still is occupied by real estate. Starting from reprivatisation cases, regulation of legal status, through real estate audits, leasing of commercial space (office, warehouse, production and retail), commercial and residential development projects to large real estate transactions and support for large investment processes.
His second major area of practice since the early 1990s has been commercial and corporate law. The leading projects were shareholder/investor agreements, joint ventures and franchising. For many years he was involved in legal advisory for financial institutions – banks, leasing companies and brokerage house.
Graduated from Law at the Jagiellonian University, and then completed legal training at the District Bar Council in Krakow. Since 1995, he has been registered on the list of attorneys of the Bar of Krakow. He was an advisor to the vice-president of Kraków, a member of the Appeal Board of the Self-Governing Regional Council in Kraków, a member of the Board of the Kraków Property Institute Foundation, a member of the editorial team of the quarterly "Świat Nieruchomości" (Real Estate World), a member of supervisory boards of commercial companies, as well as a member of the management board of a joint stock company. Currently he is Chairman of the Supervisory Board of a brokerage house.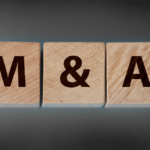 We have completed another interesting project! This time we supported Altios International in an