Model contracts (contract templates, rules and regulations) are more and more commonly used by entrepreneurs. However, due care should be taken to ensure that they are effectively introduced and bind the contracting parties. If they are addressed to consumers, they should meet additional requirements. Templates should be written in a simple and understandable way, and should not contain prohibited clauses. This difficult task requires, on the one hand, weighing the interests of both sides, and on the other hand knowing which provisions may be regarded as prohibited.
Over the years we have repeatedly developed model contracts and bylaws which have not yet been challenged in court or by the President of the Office of Competition and Consumer Protection. Nevertheless, it should be emphasized that the understanding of abusive clauses is subject to change, so sometimes there is no 100% certainty as to the solutions introduced, but experience tells us which solutions are more or less likely to be challenged.
We propose:
preparation of contract templates – agreements, regulations, general terms and conditions (we have prepared complete solutions for developers, but also for a nationwide network of real estate agencies, for the needs of landlords in large facilities such as office buildings and shopping malls),

verification of the contractual models used so far (it concerns various types of agreements), regulations and general terms and conditions of service provision,

representation in control proceedings and in proceedings for alleged infringements before the President of the Office of Competition and Consumer Protection (UOKiK) and before the Court of Competition and Consumer Protection in Warsaw (we have successfully conducted many such proceedings in which we led to the annulment or significant reduction of imposed monetary sanctions, e.g. in the case of a developer in proceedings for an appeal against a decision of the President of UOKiK imposing a monetary penalty for applying a practice that infringes collective consumer interests, which ended with the annulment of the appealed decision in its entirety).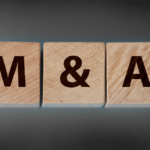 We have completed another interesting project! This time we supported Altios International in an