This is another area in which we have many years' and very broad experience. Since the beginning of our activity, it has been one of the most important pillars of the services provided, and our clients were mainly employers, employing from several dozen to several thousand people. The largest employers are nationwide retail chains and multi-plant manufacturing companies. Many years of experience have allowed us to learn the organization of work and problems in the field of human resources management of both large corporations, as well as small and medium enterprises. Completed projects include:
development of a total of several dozen work and remuneration regulations,

assistance in drafting, developing and verifying for compliance with the law a number of other by-laws and non-standard internal legal acts (e.g. concerning company social benefit funds, benefit and loan funds, works councils and European works councils, anti-mobbing policies and anti-discrimination regulations),

participation in the development and revision of collective labour agreements,

legal assistance with collective redundancies,

assist in the development of new and revision of existing outplacement programs in cooperation with relevant HR departments or HR consultants,

issuing opinions on bonus and remuneration systems for employees and periodic appraisal systems as regards their compliance with the law,

legal assistance in individual cases (including cases of mobbing and discrimination, termination and modification of employment relationships, non-competition violations, disclosure of company secrets, employment of foreigners),

drafting templates and providing opinions on employment contracts, non-competition agreements, agreements on joint responsibility for entrusted property, secrecy clauses, managerial contracts, etc,

representation in labour law proceedings (employee claims related to termination of employment, cases concerning mobbing and discrimination, non-competition cases),

legal assistance and representation of employers in proceedings related to inspections of labour law compliance (employment of foreigners, OSH compliance),

crisis interventions related to accidents at work and representation of employers in criminal and civil proceedings resulting from accidents at work (including severe or fatal accidents on construction sites and on production lines),

legal assistance in negotiations with trade unions, in situations threatened with the emergence of a collective dispute or after entering into a collective dispute (e.g. in a company with approximately one thousand employees),

legal audits of labor law compliance (e.g. performance of a complete legal audit of labor law compliance by a company employing more than 2,000 persons, as well as audits of selected areas – e.g. employee documentation or internal labor law acts),

numerous dedicated trainings for managers and middle management staff on the duties of employers, rights of trade unions and inspections, etc. (e.g. a series of trainings for a nationwide hypermarket chain on the duties of employers and rights of employees).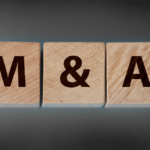 We have completed another interesting project! This time we supported Altios International in an