Most of our clients operate as commercial law companies and for many of them we provide services related to their operations. We also provide services related to equity investments, where the subject of the transaction are shares, stocks and enterprises or their organized parts. Below are just a few examples of the services we are experienced in providing:
establishment (from drafting of articles of association/agreements through completion of documentation to registration) and liquidation of companies (from opening to closing of liquidation), including in the S24 system,

changes to the companies' contracts/statutes,

preparing organizational documentation (regulations of the management board, supervisory board, shareholders' meetings),

redemption of shares, reduction or increase of share capital, additional payments or loans from shareholders,

transformation (change) of the legal form of the company,

representation at shareholders' meetings,

representation before the registry court in all registration matters,

succession of heirs in place of a deceased partner of a partnership.
challenging shareholder resolutions,

exercise of minority shareholders' rights,

acting to the detriment of the company (by members of management boards, supervisory boards, proxies or partners) – civil and criminal cases,

prohibitions on competitive activities,

proceedings for exclusion of a shareholder, right of control, dissolution of the company.
audits of companies,

handling processes of merger or division of companies,

share purchase transactions,

shareholder agreements, investment agreements,

representation before the President of the Office of Competition and Consumer Protection in matters requiring a permit/approval.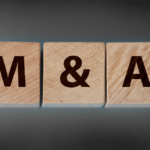 We have completed another interesting project! This time we supported Altios International in an